Jose Clemente "Bangky" de Andres, one of the cast members of FOREVERMORE, an ABS-CBN Teleserye, has been continuously enjoying his PhilHealth benefits as a Lifetime Member. Recently, he visited Lucena Local Health Insurance Office (LHIO) to request for a copy of his Member Data Record (MDR) which he will be using for his confinement.
Members under the Lifetime Member Program (LMP) are those who have reached the age of retirement and have paid at least 120 months' premium. They are granted lifetime coverage without having to pay premium contributions anymore.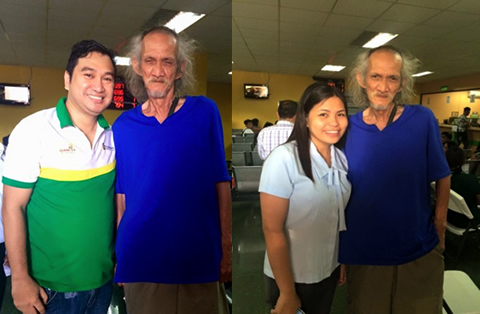 Also, the "Expanded Senior Citizens Act of 2010" which took effect last November 25, 2014 provides for mandatory PhilHealth coverage for all Senior Citizens who are not currently covered by any existing membership category. Enrollment shall be primarily in coordination with OSCA, or any office designated by the Office of the Mayor. PhilHealth LHIOs will likewise secure the list of senior citizens from DSWD, DSWD-accredited institutions and other government agencies.
For benefit availment, they only have to present PhilHealth Identification Cards or any valid ID that will serve as proof of status as senior citizen. Senior Citizen members and their qualified dependents shall be entitled to benefit packages under the NHIP such as In-patient Hospital Care, Day/Ambulatory Services, Z-benefits, TB DOTS, Animal Bite, Malaria and Blood Transfusion, among others.
The best way for our elderly family members to enjoy their golden years is when their health care needs are ensured especially during hospitalization. (END)(Eden Jane D. Calingasan)